NEW ADDITION OF SOUTHERN FLYWAYS GUIDE SERVICE TO OUR GUIDED HUNTS LINEUP!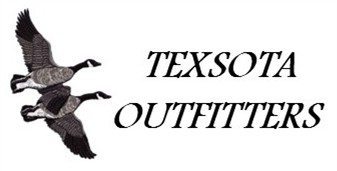 At KT British Labs, we're always looking for new ways to serve our customers, which is why we're proud to announce the formation of Texsota Outfitters. We've partnered with Butch's Guide Service in order to offer guided hunt services to residents throughout Minnesota and Texas. When you take advantage of our guided hunts, you will be able to hunt goose and duck in the morning and pheasants in the afternoon. Of course, you'll be bringing along experienced hunting dogs from KT British Labs, all the while experiencing the beauty of the Minnesota wilderness.
For our customers in Texas, you will be able to hunt a variety of ducks and other waterfowl with Butch's Guide Service. When it comes to guided snow goose hunts and sandhill crane hunting in Katy, TX, you can expect to have an amazing experience. If you would like to set up a guided hunt with Butch, give him a call at 713-906-4318.
We've also partnered with the team at Southern Flyways Guide Service in order to serve customers in the Sealy and Bay City areas of Texas. If you would like to learn more about their services, visit their website at www.southernflywayoutfitters.com, or set up a time to hunt by calling 979-324-5755.
Whether you're hunting in Minnesota or Texas, we aim to ensure you have the best guided experience possible, and we know you've never had a hunting companion as skilled as our British Labradors. For more information about our dogs, contact the team at KT British Labs today!