KT British Labs would like to welcome you to our web page. We hope that our web page helps you with your decision on finding the correct breeder for your next family member / hunting partner. Please feel free to call or email with any questions you may have. We also have a Facebook page which includes additional pictures and videos of past litters and also current litters. Click on the link below and like us! We look forward to placing a new family member and hunting partner into your home!
Thanks for giving us a look.
We are very passionate about our dogs, waterfowl and upland hunting. This is a huge reason why we are breeding Premium British lines of Labrador Retrievers. We feel that we have some of the absolute best genetic blood lines that can be found. Years ago, Mr. Bobby Stewart told me that there are three things that make a dog. Genetics, Genetics, Genetics, he couldn't be more correct! We also make sure that all of our breeding stock is genetically tested and cleared for EIC, CNM and PRA and also Hip Dysplasia. Our dogs have tremendous drive and a need to please, but also know how to turn the switch off to become the perfect family dog. So if it's hunting waterfowl or upland birds, running your dog in trials or just being your best friend, our dogs will fit the bill!
Breeding some of the finest British Labradors in the United States
Click Here to view our Facilities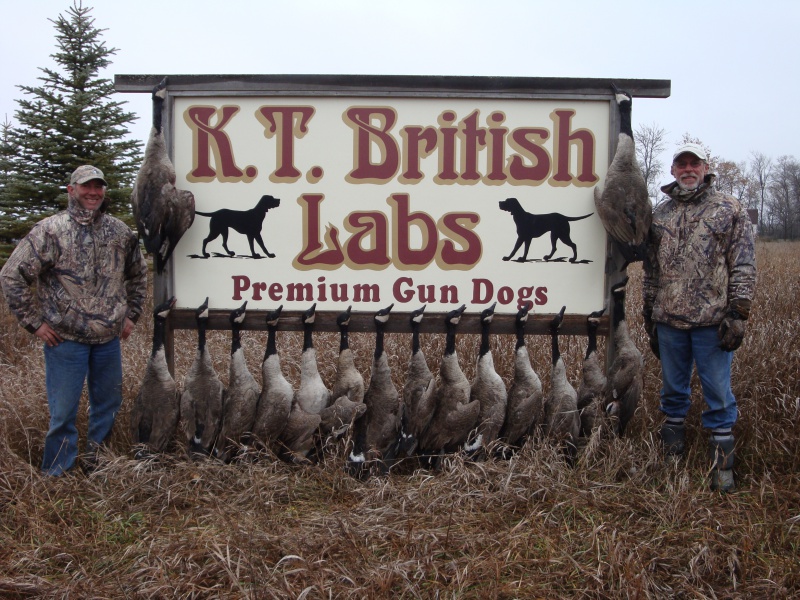 We feed and recommend Country Vet Pet Foods: