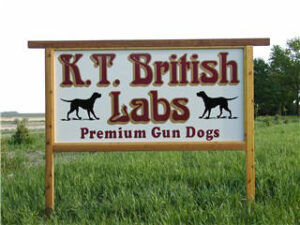 Kim Olson has been breeding Labradors since 1995, training dogs since 1980 and is also a Licensed Hunt Test Judge. Kim resigned from the US Postal Service in 2011 and now devotes all of his time to the kennel. This is a full time job that I very much enjoy. It is such a pleasure to put out such a high quality product and be able to place new family members into households. It is always so enjoyable to get pictures and story's about our kids and the things that they have and are accomplishing. Huge bonus, we're never without a hunting partner!
With lots or research we found what they feel to be the best British lines available in the U.S. The blood lines are filled with multiple titles from AKC and UKC in the states; to British, Irish, and International Field Trials. We have now also been enhancing our excellent bloodlines with the use of  frozen semen from current British Field Trial Champions. Just can't argue with breeding with the best available and keeping pups out of these litters for our future breeders.
Kim and Tim's goals are to do their part in returning the Labrador breed back to what it once was. A breed of dog that is eager to please their owners, and thrives on attention. A breed which is easy to train without the use of e-collars, and loves to retrieve with out the need to be force trained to fetch.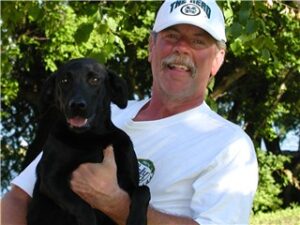 Here at K. T. British Labs, we are committed to producing the best quality pups possible. We breed and hunt the British Labrador for many reasons. They are an extremely loyal dog , with natural game-finding ability, intelligence, calm temperament and easy trainability. With their quiet nature they also make a great pet which can be kept in the house with you.
Our Facilities